Meet your Trustees
From 2018, SPPA will be a registered charity, and will be managed by an elected Board of Trustees. In order to ensure we meet the needs of our membership before this, we recruited a full Board at our AGM in October 2017. Our Board of Trustees is made up of 7 members from a variety of backgrounds, and works to ensure any decision made for SPPA is in the interest of our membership.
PROFESSOR CLAIRE CAMERON (CEO)
PROFESSOR CLAIRE CAMERON is Professor of Social Pedagogy at the Centre for Understanding of Social Pedagogy, Thomas Coram Research Unit, UCL Institute of Education, University College London. Claire began her career in residential care and, after qualifying as a social worker in 1987, in social work until 1992. Since then she has been a researcher specialising in studies of the children's workforce, early childhood care and education, looked after children and young people, care leavers.
She is particularly interested in the intersection of care and education and in the education of children in care and care leavers. Much of her work is cross-national and has a long standing interest in social pedagogy. She has been involved in studies of the potential for and impact of social pedagogy in the UK since 2000, and ran the Care Matters government funded pilot programme exploring social pedagogy in residential care. She developed and led the first UK MA Social Pedagogy and supervises PhD students in the field of social pedagogy. She co-edited (with Peter Moss) Social Pedagogy and Working with Children and Young People: Where Care and Education Meet  (2011, JKP), one of the first English language volumes introducing social pedagogy.  She is now project manager of the Scaling up Social Pedagogy project behind SPPA and the emergent social pedagogy qualifications.
HELEN JONES OBE (Chairperson) 
HELEN JONES OBE has a background in social work with children and families including the management of family placement services and policy development and implementation in local government services as well as social work teaching and training. She has worked for the Social Services Inspectorate and the Department for Education  (DFE) as a professional advisor developing and managing policy for children in care and children on the edge of care focusing on quality improvement in these services.
Helen has a particular interest in evidence-based interventions and understanding cost effectiveness and led a range of initiatives and programmes to improve outcomes for vulnerable children and ensure the effective implementation of change and a number of pieces of scoping and piloting work related to social pedagogy in England were commissioned by DfE, including a pilot in residential care. As part of international charity consultancy teams she has extensive experience of developing family based care in countries around the world. Helen is now a national and international consultant on children's services.
ROBERT KOGLEK (Secretary) 
ROBERT KOGLEK has a Diploma in Social Pedagogy/Social Work from Germany, and Master's degrees in Social Work, and Systemic Leadership and Organisational Development. Since moving to the UK in 2009, he has been actively involved in the promotion and implementation of social pedagogy in the social care sector. He has over 20 years' experience working as a social pedagogue.
Most recently, he has been appointed Head of Corporate Parenting, overseeing the Looked after Children, Leaving Care and Fostering Service. He has continued to implement social pedagogic through training, recruitment and commissioning of services that benefit children and families.
TANYA ALDER (Treasurer) 
TANYA ALDER is a semi-retired accountant and foster carer. She trained as a Certified Accountant in the 60s and 70s, and for a number of years, worked for a variety of companies and sectors. She has been the Treasurer of the Staffordshire Foster Carers Association (SFCA) since it was formed, and has experience of management accounts, control accounts, budgeting, costing and completion of VAT returns – ensuring that monies owed to a company were recovered which gave her experience of using legal frameworks.
In line with Staffordshire's commitment to pedagogy, Tanya is a part of the team training other carers and social workers in the pedagogy doctrine.
ROBYN KEMP (Marketing Communications and Public Relations) 
ROBYN KEMP has a Diploma in Social Work and an MA in social pedagogy from the Institute of Education at UCL. She has worked in social care since the 1980s, having since worked in a variety of management and senior managerial positions since qualifying as a social worked in 1995. For the past decade, she has worked as a consultant and facilitator in social pedagogy in practice and leadership.
Until recently, Robyn was the Director of the Centre for Social Work Practice (CfSWP), where she was responsible for operations, strategy and business development, HR, finance, marketing and communications, policy and more. Robyn also volunteers with the Legal Action for Women supporting women to challenge negative and often permanently damning and harmful court judgements affecting women and children
MÉLISSA DESVIGNES (SPPA Trustee)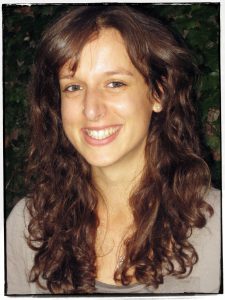 MÉLISSA DESVIGNES graduated with a Diploma in Social Pedagogy. She has worked in a variety of roles in a range of fields.  Melissa has experience of social pedagogy in number of different environments, from nurseries to adults and the promotion of inclusion has key concern throughout her career. 
Mélissa is currently a free-lance Social Pedagogue and lives in Lyon, France.
SIMON JOHR (SPPA Trustee)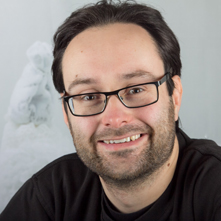 SIMON JOHR qualified as a social pedagogue in 2009. After working with adults with autism in Washington DC, he completed his Master's degree in Intercultural Conflict Management in 2012. For over 5 years, he worked at the Fostering Service of Staffordshire County Council, implementing social pedagogy as part of the Head, Heart, and Hands programme. Since 2018, Simon is building up a specialised fostering scheme for Coventry City Council.
PATRICIA WALLS (SPPA Trustee)
Patricia Walls graduated from Paisley College of Technology in 1980. She then completed her social work training at Dundee University and worked within Tayside until 1995. During that time, she gained her Award in Internal Verification, Practice Teaching and the Advanced Diploma in Social Work (Child Protection Studies). She has had the opportunity to work as a practitioner, trainer and manager in the voluntary and statutory sectors both in day, residential and across age ranges in Education and Social Care Sectors. Within these roles Patricia has continued to practice teach and complete foster care assessments.
Her current role within learning and development, as social pedagogy manager, supports the embedding of the latter in practice and continuous professional development for the workforce and connections to the wider national context.
HANNAH SEVERN (SPPA Trustee)
Hannah has a Level 3 Diploma in Social Pedagogy and is about embark on the level 5; as well as holding a degree in Developmental Psychology. She currently works in a Surrey County Council's Children's Home and is very passionate about bringing theories based in pedagogical values to life and seeing both the children and staff she interacts with reap the benefits. She has always worked alongside children; initially alongside those diagnosed with ASD and now channelling her energies into learning about children in care. Throughout all that she does runs the underlying belief that the most important skill you can harness is the ability to make meaningful and genuine relationships. She has a particular passion for conflict resolution utilising restorative skills to both prevent breakdown in relationships but also in promoting the skills needed to maintain and repair them when things inevitably not go according to plan.
Outside of her professional role she has welcomed Charlie, her pedagogy puppy into her life and regularly updates us with her blog
LAURENCE ALFRED  (SPPA Trustee)

Laurence has been a co-worker in a Camphill Community for over 40 years living and
working with children and
young people with additional support needs together with his wife with whom he has three children and five grandchildren; in addition they have been permanent foster carers for 10 years.
For the last 4 years until his retirement he was the Executive Director of Camphill School Aberdeen, a community which has traditionally worked with social pedagogy as a central part of its ethos.
Alongside this, he is a 'mad' keen lifelong Chelsea supporter, love their family dog, sports and going for long walks.
Before his retirement, he was involved in house parenting for 25 years, organisational restructuring, strategic planning, support, supervision and mentoring and training, in particular nonviolent communication and working with adolescents and young adults.
LOWIS CHARFE  (SPPA Trustee)

Lowis is a Senior Lecturer at the University of Central Lancashire as well as the Course
Leader for the BA (Hons) in
Social Pedagogy, Advocacy and Participation and joint Course Lead for the MA in Social Pedagogy Leadership. Alongside teaching she has ran various training sessions around social pedagogy for several Local Authority teams and third sector organisations. She is also the lead for the UK partner team in the Erasmus funded Massive Open On-Line Course (MOOC) project, Social Pedagogy In Europe. Headed by ThemPra, the project has developed a short on-line course looking at the role of social pedagogy across Europe.
Before joining the university she worked as a qualified social work in a Leaving Care Team, supporting young care leavers to live independently. Her first role after qualifying as a social worker, was as a Youth Offending Team Officer for the Manchester YOT service. Here she worked with young people who had broken the law and supervised them whilst they were on a court order. Because of her previous social work experience she understands the link between social pedagogy and social work and feel excited about the developments within the UK to embed social pedagogy into direct practice.
ANDY CARTER (SPPA Trustee)

Andy has a long history of working with children and young people including teaching in special Education, social worker in CAHMS, social care settings from front-line safeguarding work to residential care, to leaving care and development and management of a service. This work has been in both local authorities and third sector organisations including as project manager for a large national charity and director of a CIC.
NIINA ROBINSON

Biography coming soon.
JOERG SCHLUETER
(TBA)