Meet your Trustees
SPPA is now officially registered as a Charity with the Charity Commission with provision for 13 trustees. SPPA trustees have a crucial role to play in shaping the organisation on behalf of members. Our Board of Trustees is made up of members from a variety of backgrounds and work to ensure any decision made for SPPA is in the interest of our membership.
We are happy to announce that this year, at our AGM we elected three new Trustees: Bianka Lang, Andy Craven and Yvalia Febrer. 
TANYA ALDER (Treasurer) 
TANYA ALDER is a semi-retired accountant and foster carer. She trained as a Certified Accountant in the 60s and 70s, and for a number of years, worked for a variety of companies and sectors. She has been the Treasurer of the Staffordshire Foster Carers Association (SFCA) since it was formed, and has experience of management accounts, control accounts, budgeting, costing and completion of VAT returns – ensuring that monies owed to a company were recovered which gave her experience of using legal frameworks.
In line with Staffordshire's commitment to pedagogy, Tanya is a part of the team training other carers and social workers in the pedagogy doctrine.
ROBYN KEMP (Marketing Communications and Public Relations) 
ROBYN KEMP has a Diploma in Social Work and an MA in social pedagogy from the Institute of Education at UCL. She has worked in social care since the 1980s, having since worked in a variety of management and senior managerial positions since qualifying as a social worked in 1995. For the past decade, she has worked as a consultant and facilitator in social pedagogy in practice and leadership.
Until recently, Robyn was the Director of the Centre for Social Work Practice (CfSWP), where she was responsible for operations, strategy and business development, HR, finance, marketing and communications, policy and more. Robyn also volunteers with the Legal Action for Women supporting women to challenge negative and often permanently damning and harmful court judgements affecting women and children
MÉLISSA DESVIGNES (SPPA Trustee)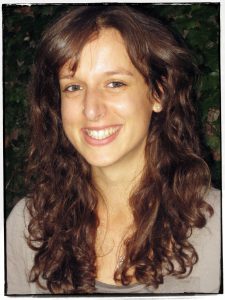 MÉLISSA DESVIGNES graduated with a Diploma in Social Pedagogy. She has worked in a variety of roles in a range of fields.  Melissa has experience of social pedagogy in number of different environments, from nurseries to adults and the promotion of inclusion has key concern throughout her career. 
Mélissa is currently a free-lance Social Pedagogue and lives in Lyon, France.
SIMON JOHR (SPPA Trustee)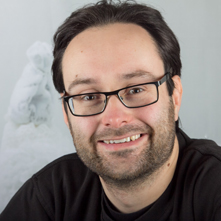 SIMON JOHR qualified as a social pedagogue in 2009. After working with adults with autism in Washington DC, he completed his Master's degree in Intercultural Conflict Management in 2012. For over 5 years, he worked at the Fostering Service of Staffordshire County Council, implementing social pedagogy as part of the Head, Heart, and Hands programme. Since 2018, Simon is building up a specialised fostering scheme for Coventry City Council.
HANNAH SEVERN (SPPA Trustee)
Hannah has a Level 3 Diploma in Social Pedagogy and is about embark on the level 5; as well as holding a degree in Developmental Psychology. She currently works in a Surrey County Council's Children's Home and is very passionate about bringing theories based in pedagogical values to life and seeing both the children and staff she interacts with reap the benefits. She has always worked alongside children; initially alongside those diagnosed with ASD and now channelling her energies into learning about children in care. Throughout all that she does runs the underlying belief that the most important skill you can harness is the ability to make meaningful and genuine relationships. She has a particular passion for conflict resolution utilising restorative skills to both prevent breakdown in relationships but also in promoting the skills needed to maintain and repair them when things inevitably not go according to plan.
Outside of her professional role she has welcomed Charlie, her pedagogy puppy into her life and regularly updates us with her blog
NEW TRUSTEES
SPPA is happy to welcome Bianka Lang, Andy Craven and Yvalia Febrer as SPPA Trustees. More information coming soon.