Last month, on the 3rd of October, we had our annual conference: Creativity and Social Pedagogy – Towards transformative practice.  The event took place in Manchester and we are very pleased to have had an amazing group of speakers and attendants from around the UK, Germany, Ireland and France.
We kick-started the conference with some stretching moves guided by Melissa. Helen Chambers welcomed the attendees and chaired the conference through the day. Bianka Lang the SPPA patron and Tia Abrahams, SPPA Ambassador also joined us.
The morning continued with a fantastic presentation from Chris Stevens who spoke about Restorative Practice and Social Pedagogy.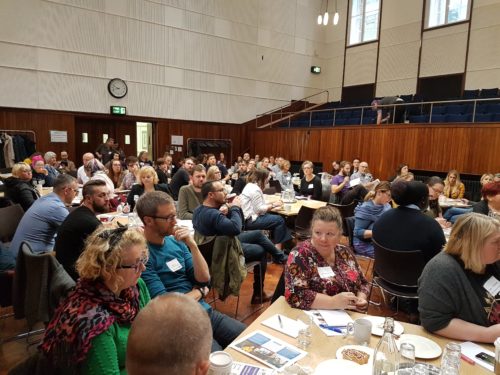 Later, we had five parallel workshops. Raquel Marta spoke about utilising the Common third in social work education, while Rob hunter addressed the topic of Social Pedagogy and life review with older people.
Using a variety of arts and crafts, Claire Parker invited the participants to explore Creative mentoring, a Derbyshire county council service for children in care.
In the workshop "Let's do what works" Cyndy Humphreys and Kay Redknap talked about a creative approach to re-engaging the 'hard to reach' in education.
Faith Walker talked about a reflexive study of youth and community education based around young people from a Welsh African Caribbean background.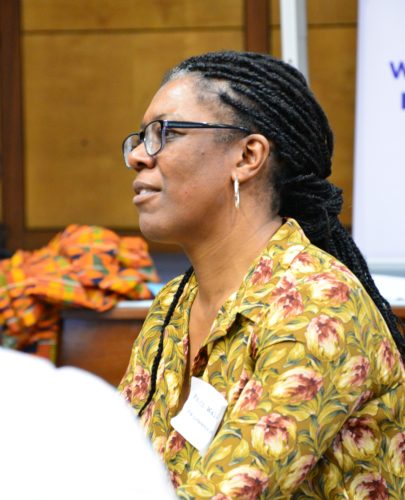 In the evening, we had four more workshops. Gabriel Eichsteller and Alex Priver invited participants to discover their own creative potential and learn to nurture small meaningful moments of creativity.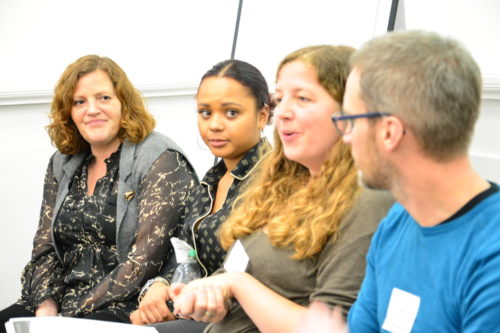 Cecile Remy discussed the notion of "needy children" and encouraged the participants to think about creative alternatives.
Nicole Chavaudra explained her 'Star Model' of practical social pedagogy and talked about a new understanding of the defining characteristics of practical social pedagogy.
Lowis Charfe and Ali Gardner, in their workshop "Creating a learning space" talked about using experiential learning and creativity in the teaching and learning of social pedagogy. They also invited the participants to try the 'cup dance'!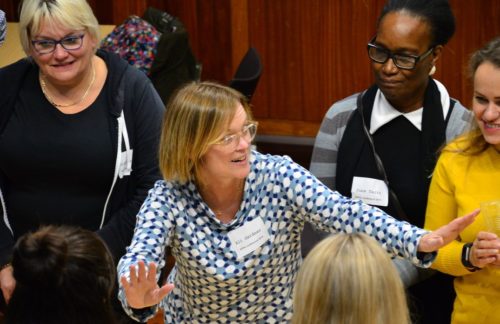 Finally, Kate McCoy gave an amazing presentation about the "The Washing Up" a project created with artists and participants in addiction recovery that uses theatre, storytelling and songs to explore our common experiences through this every day act.
We would like to thank you again for being part of the conference.
Special thanks to Rod Kippen to for the great pictures. You can see more on our Facebook page: https://www.facebook.com/socialpedagogyprofessionalassociation/