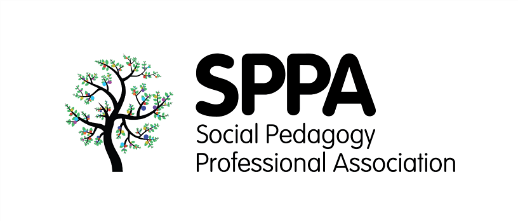 Introducing SPPA Patron – Bianka Lang
SPPA is delighted to announce Bianka Lang as our Patron for the organisation. Bianka is the Team Manager in an Assessment and Intervention Team at Essex County Council. She graduated as a Pedagogue in Germany in 1999, and she also holds an English BA (hons) in Specialist Social Work, Children and their Families.
She arrived in the UK in 2004 after a recruitment process through Jacaranda in 2003. After being interviewed by Essex County Council in 2003, she has stayed within the local authority to the present day. She was employed as a social worker and had been using Social Pedagogy to inform her practice.
"I am very passionate about Social Pedagogy and truly believe that Local Authorities can improve services and relationships with children and their families through holistic practice, pedagogical approaches and methods.

I have been part of the growth and development of the teams I work in. I achieved the Team Manager of the Year Award and Overall Social Worker of the Year Award in 2016, which was a huge attainment for me and an honour to receive.

I am very honoured to take on the role of Patron for SPPA and I believe that the values and thinking seen within the relationship and strength based approach in social pedagogic work are crucial in social work. Social work and Social Pedagogy should go hand in hand; I often talk to my team members about social pedagogical tools and practice that can be used when undertaking direct work with service users across the life course and I use tools such as the 4 F's or the 3 P's within supervision and case discussions.

I believe social pedagogy will play a vital role in the future of social work in the UK. I am very appreciative to take on the role of Patron for SPPA and will support the promotion of SPPA and social pedagogy at different events and conferences."
We are looking forward to working with Bianka and we are excited about the prospect of looking to appoint more Patrons for SPPA.
If you are interested in becoming a Patron or want to recommend someone who can be one, contact sppa@ucl.ac.uk submitting a request.