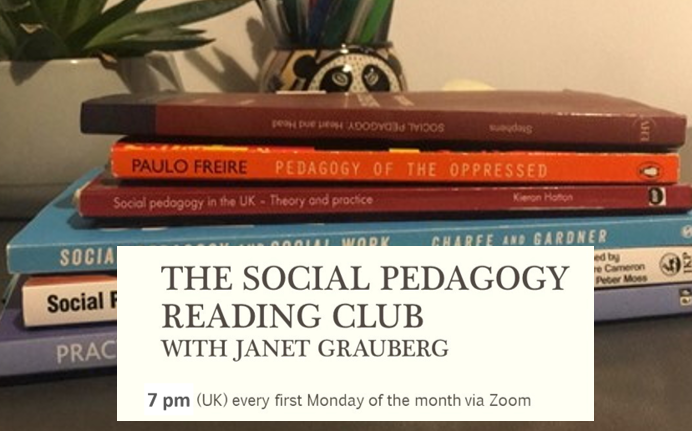 Journal clubs are a regular cycle of meetings, widely used as a practice development method in various medical professions. Our Reading Club follows a similar format. We meet virtually via Zoom at 7 pm on the first Monday of every month (unless that's a UK bank holiday), and you're invited to join us for as many sessions as you'd like. In each session, we collectively summarise the findings of an article, critically discuss them, work in pairs to plan how we will incorporate them into our practice, and choose the next article.
Read more about the club and register here.
JULY 
This is the paper for discussion at our next session on Monday, 4th July (7-8.30pm British Summer Time):
Corbella, L., & Úcar, X. (2022). Exploring ethics in social education and social pedagogy from Honneth and Butler's recognition theories. International Journal of Social Pedagogy.You can get access to the article here. 
For more information about the club please email Gabriel Eichsteller at: gabriel@thempra.org.uk