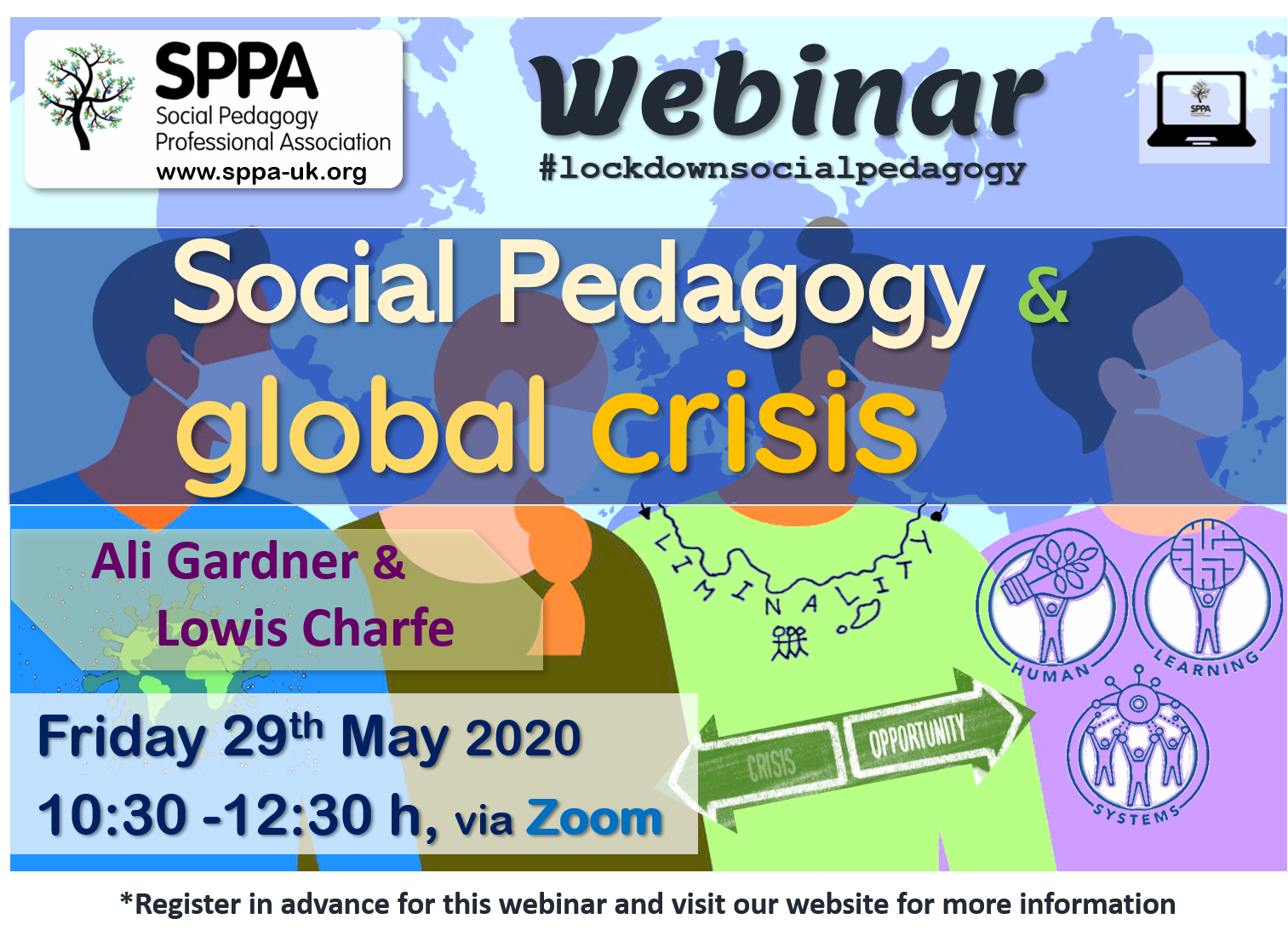 As part of the regular lockdown social pedagogy gatherings, this month Ali Gardner and Lowis Charfe will talk about social pedagogy in the global crisis. This webinar will be a mix of lectures followed by an interactive discussion in which concepts, theory and practice will be addressed in an interactive way. This webinar adds to SPPA's aim of collecting and sharing experiences and evidence of how our profession can ultimately contribute to a more inclusive and empowered society.
As the world changes around us and high levels of uncertainty prevail, Ali and Lowis consider how social pedagogy can support us in living, learning and leading new futures. In this webinar, they will explore the challenges and opportunities facing social care work with both children and adults and question the role each of us can play in creating new ways of thinking and practicing. 
Join us!
*Registration in advance for this webinar is required:
https://us02web.zoom.us/meeting/register/tZYsfuurqj0pGNFHKigyrHOa8Wout8B4-l_m
After registering, you will receive a confirmation email containing information about joining the meeting.
Event Details
Date
29/05/2020
Time
10:30 - 12:30
Location
Online
Pricing
These webinar series are free of charge, but we would very much appreciate any voluntary contribution. SPPA is a registered charity and is able to accept donations.
Thanks!
Downloads
COVID-19-Guidance-for-Adult-Social-Care-Professionals-CSW.pdf