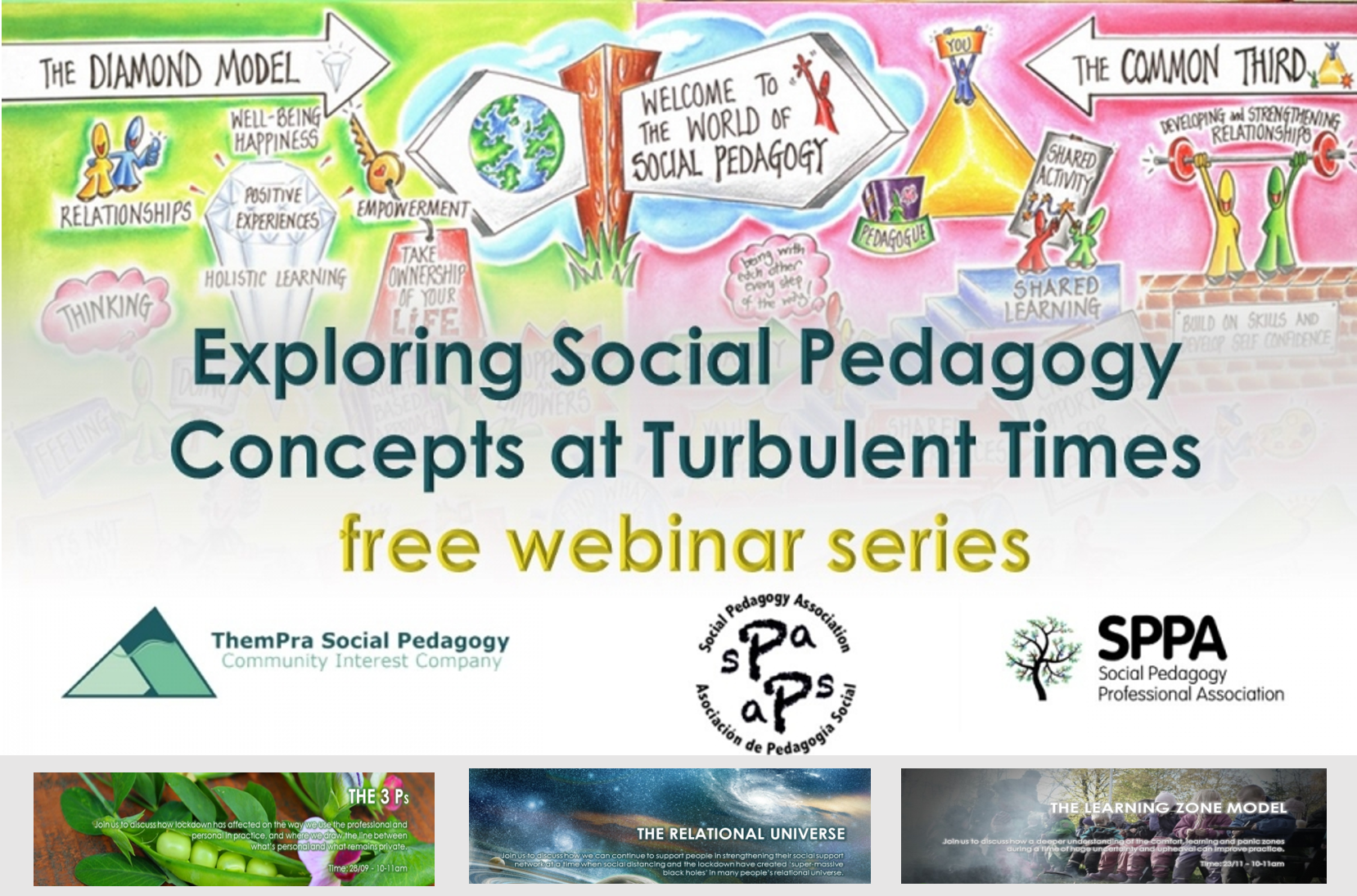 Webinar series 'Exploring Social Pedagogy Concepts during Turbulent Times' continues in 2021!
Run in partnership with Thempra the Social Pedagogy Association (US) and the Social Pedagogy Professional Association (UK), our webinar series 'Exploring Social Pedagogy Concepts at Turbulent Times' offers a forum for dialogue and ideas. We have planed a series of monthly webinars with diverse topics to explore the theory and practice of social pedagogy.
Each webinar is free to attend and we're keen for you to share any reflections, ideas and examples you have to offer. 
Please make sure you register to the zoom meeting using the link provided rather than through SPPA website. 
Looking forward to seeing you there!