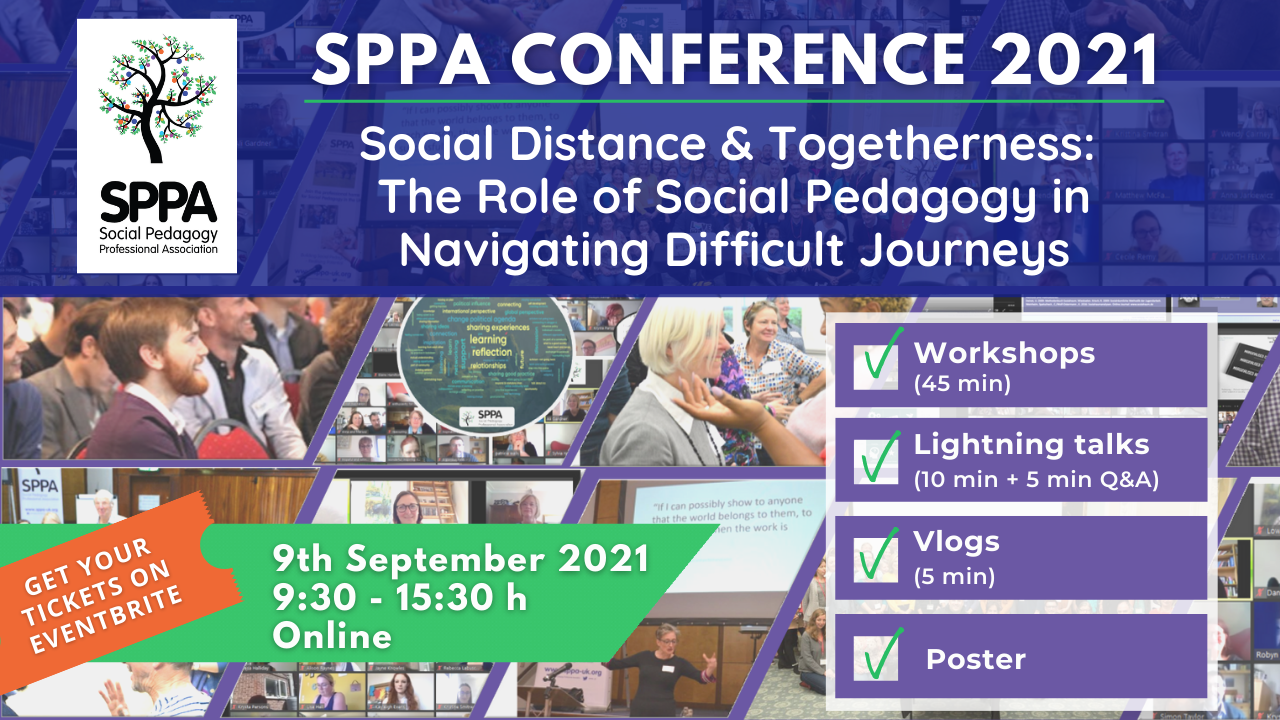 2020 has seen us all affected by social distance: physical, emotional, social and spiritual distance alike. This distance has been challenging, but has also birthed new ways for togetherness, and unearthed old senses of community. There have been collective and individual journeys, both trying and transformative, and the role of social pedagogy has never been more pertinent when geographical, demographic, socio-economic and political landscapes have become so evident in their force behind shaping these journeys.
SPPA is gathering speakers from various disciplines to investigate social pedagogy's role in the global and local navigation of this challenge, and from there, to think about its role in all journeys, from the everyday to the life-long.
This conference offers an exclusive opportunity to take stock, to reflect on our shared and individual journeys, and to look at how we have come together through social pedagogy and what its role is in the future.
We welcome you in shaping this conference with us!
Date and Venue
The proposed date for the conference is September 9th 2021, but this might change depending on the circumstances. Please bear with us, we will keep you posted. 
This year we will have our annual conference online for the first time! At SPPA we are always trying to learn from challenging and changing circumstances. We believe change helps us expand our possibilities and as such, hosting our conference online is a great opportunity to explore more creative ways of communicating, of doing, and of being! An online conference also means more people from all around the world could join us, and we love to see our community growing across borders. 
Tickets
Get your tickets here:
*Or contact us if you prefer to get an invoice or make a bank transfer
View this event on Eventbrite.
---
Call for abstracts - Deadline extended!
Our call for abstracts and vlogs remains open and we particularly encourage vlogs on journeys to be submitted so that we have a montage of them for the conference. For those of you thinking about participating with a workshop or lighting talk, we urge you to innovate and try creative methods to engage the audience. If we can help with this, do let us know, we are happy to discuss any ideas.
Finally, we want to thank you for your understanding and we really hope you join us at this exciting conference that will be full of creative and enthusiastic people.
All the best,
Your SPPA team