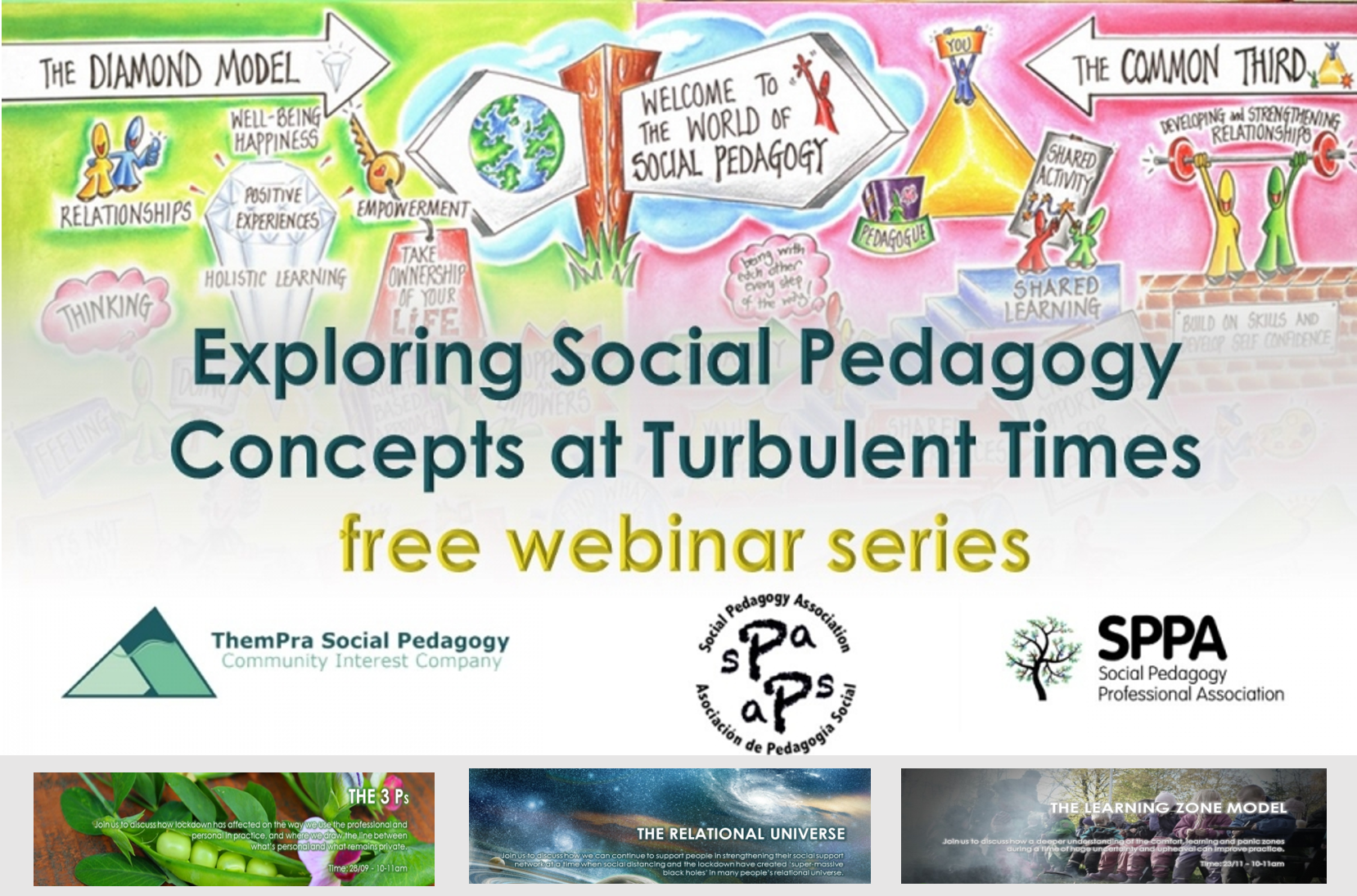 Our webinar series 'Exploring Social Pedagogy Concepts at Turbulent Times' offers a forum for dialogue and ideas. Register now for free!
Our new webinar series exploring social pedagogy concepts during turbulent times launched on 17th June as part of the International Online Conference with a webinar on the Common Third. (If you missed it, you can watch a recording here.) Run in partnership with both the Social Pedagogy Association (US) and the Social Pedagogy Professional Association (UK), each webinar is free to attend and we're keen for you to share any reflections, ideas and examples you have to offer. Please get in touch with us if you'd like to actively contribute to any of the upcoming webinars.
Lifespace
The concept of lifespace highlights that much of the support we offer in social pedagogical practice happens in the space that people inhabit, in their homes, their community, their lives. Lifespace also emphasises the importance of everyday activities to develop meaningful relationships. Join us to explore what working in the lifespace means within the context of the pandemic.