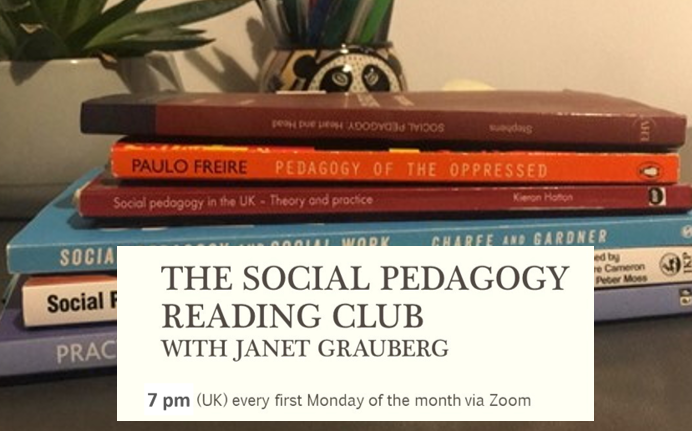 Led by Janet Grauberg, the Social Pedagogy Reading Club is the latest exciting activity arising from the social pedagogy community in the UK and beyond.
Journal clubs are a regular cycle of meetings. In each session, the participants summarise the findings of an article, critically discuss them, work in pairs to plan how they will incorporate them into their practice, and choose the next article.
The Social Pedagogy Reading Club will meet virtually at 7 pm on the first Monday of every month, and you're invited to join us for as many sessions as you'd like.
---
November's article
Archard, D. 2020. Hearing the child's voice: a philosophical account. Journal of  the British Academy,  8(s4), 7–15 https://www.thebritishacademy.ac.uk/documents/2669/JBA-8s4-02-Archard.pdf

Here's the abstract:
Article 12 of the UNCRC gives the child the right to have their views on self-regarding matters taken seriously and weighted according to the child's maturity. But it is not clear what such a right amounts to. This piece considers what it means to have a right to express views on such matters and what it means to have those views weighted, contrasting the child's right with an adult's right simply to make their own choices. It invites others to answer questions that arise from this philosophical exploration of the right to a 'voice'.

We hope you'll enjoy the read and look forward to seeing you at our next session on November 1st, 7 pm (UK time).