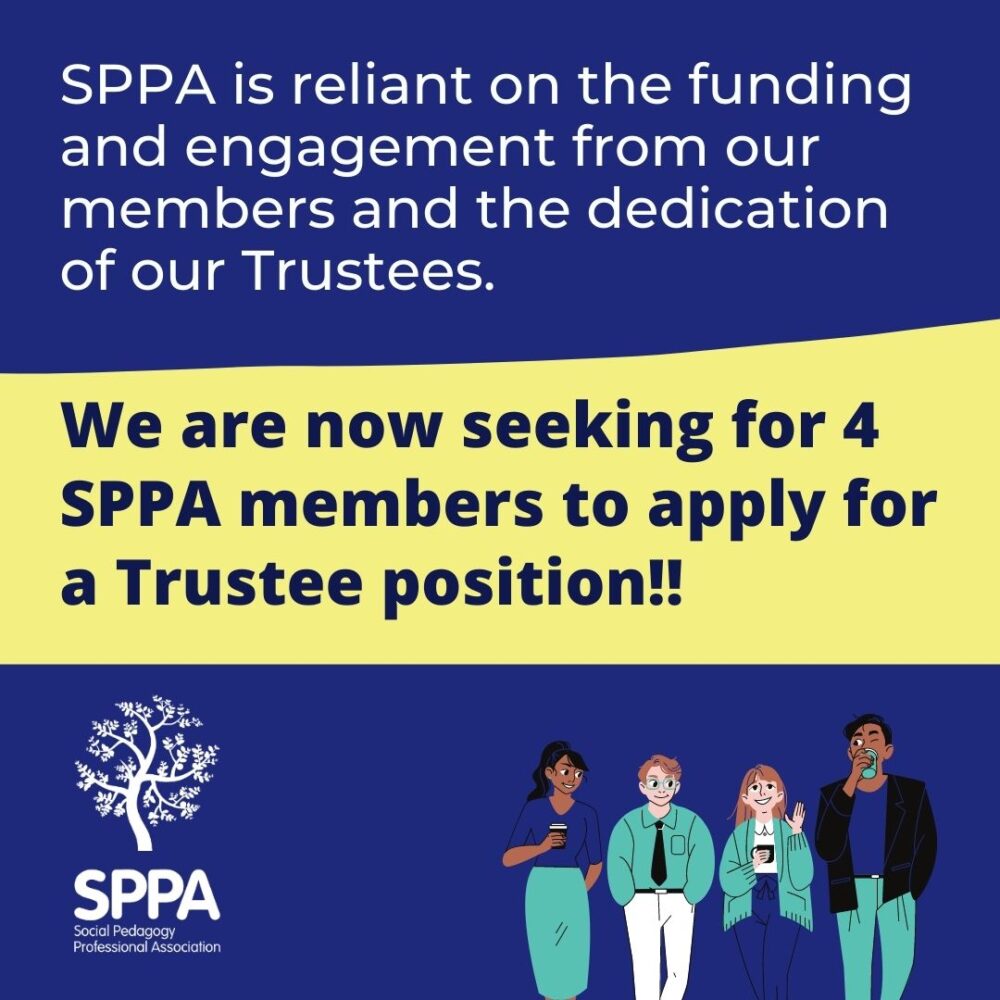 We are calling upon our wonderful SPPA members with an exciting opportunity to invite you to apply for a position as a SPPA trustee. Being a trustee relies on our shared belief that Social Pedagogy has a place in the professional world in the UK and we are constantly evolving to reflect what this looks like in practice; in education; in all walks of life. We are hoping to expand our current group to invite people of all ages, ethnicities and professions!
Because of where we are in our journey, we particularly welcome applications from members with experience in fundraising, website design and maintenance, social media promotion and/or branding. However, we do have 4 spots open, so we also welcome people who have energy, enthusiasm and passion!
We meet (virtually) a couple of times a month depending on the areas or projects we are working on but also understand we have busy and demanding lives – the more you can put into us…the more you will get out.
Soon we will be sending out messages from our existing trustees to provide you with an insight into what the position involves and why we love what we do. In the meantime, meet the current Trustees here.
If you're interested in becoming a SPPA Trustee, please fill in the  SPPA Trustee application form and return it to info@sppa-uk.org
We are really looking forward to hearing from you!
THANK YOU!